Leaders Ružinov Bratislava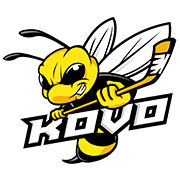 TJ Kovo Praha
Friday 12.02.2016,

15:30

• Hokejbalová hala Plzeň • Pilsen Challenge

The comments are not available.

Full live blog in the Czech language on onlajny.com
Goals and assists:
Penalty missed:
---
---
Leaders Ružinov Bratislava:
Humlíček (Pukalík) – Blaško, Danko, Križan, Farkaš, Caglevič, Andris, Szaraz, Al Asheri, Hinter – Rímský, Střecha, Danko, Behúl, Huber, Ligás, Pankúch, Minárik, Jaššo, Bánoczký, Polák, Czanik.

Subs:
---
TJ Kovo Praha:
Lain – Švanda, Ruda, Plecitý, Zeman, Kyclt, Franěk – Košely, Winter, Kapusta, Wittmayer, Čížek, Bernard, Krištof, Miksa, Hájek, Bravenec, Strejček.

Subs:
---
Referees:
Danylec, Ptáček